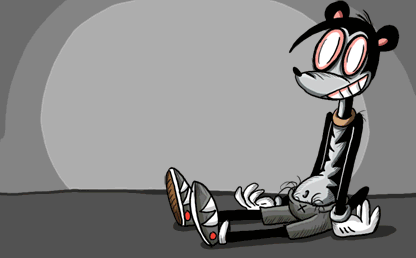 Hey everyone! Just a quick update that I have finally received the LONG AWAITED Skitzo The Bear Plush Toys! and they are now available on my web store!! 

They even got the glowing RED eyes perfectly! GASP**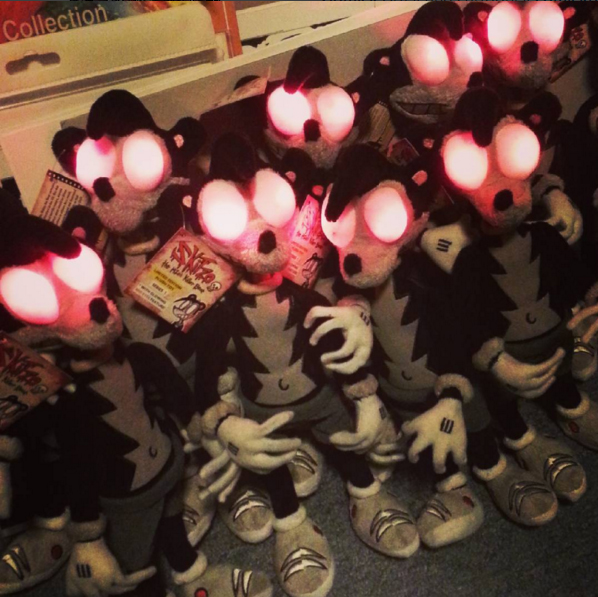 ---
There's also a few Skitzo "Back Stabber" T-shirts left over from the Kickstarter that I added to the store. They are printed with Skitzo on the front and his knife in your back! They were limited to only backers but the shirt company had a better price if I ordered a mimimum. They are not going to be reprinted, so get one now if you missed out during the Kickstarter and still wanted one!!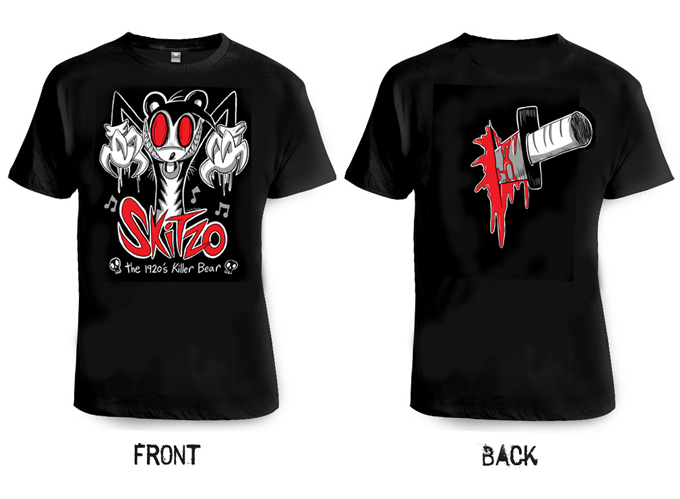 Lastly, a few people have asked me if I'd ever reprint "Skitzo Bakes a Cake" the out-of-print comic from 2014...Well the answer is still no sadly they cost a lot to print since it was a FULL COLOR comic book! BUT GOOD NEWS, I did release the comic for sale as a digital comic book to my web store in case you really wanted to own/read what is probably the most twisted thing I've ever published in book form. PARENTAL ADVISORY! This comic contains high levels of blood, violence, torture, hell landscapes, and other ideologically sensitive material so...if you buy this, be warned! But then again what else did you expect from SKITZO of all characters heh, a rated G adventure??
---
In the meantime, I'm working hard on a new Skitzo the bear cartoon which i should have done by April, and the poll from last week tells me you guys want more Fibble and Sin too :D so I'm working on their pencil comic firstly, followed by the rest. Stay tooned I have some new things coming up soon!